MEMORY MIRROR!
January 27, 2017

Hello team!
We have a new record!! It's called Memory Mirror and it comes out on April 7th on our very own label, Robot High School.
We recorded it mostly in our home studio & were lucky enough to mix it with two amazing sound wizards -- Danny Reisch and Dave Fridmann. Greg Calbi at Sterling Sound put the mastering shine on the whole thing & the face-melting artwork was done by Jaime Zuverza.
Check out the first single, "Wrong Gong," above!
It's available on LP (triple gatefold! 180 gram!), CD, Cassette & digitally. Head over to the Pre-Order Page to pick up a copy!
MEMORY MIRROR
1. Prism Riot
2. Brounce
3. Wrong Gong
4. Mendoza
5. Remember Remembering
6. Understanding Fruit
7. Small Hundred
8. Pedro Yang
9. Woah, Mossman!!
10. Beta Wand
11. Cuidate
12. Ledgeridge
13. Leven


WEST COAST TOUR!
January 12, 2017

Super stoked to announce that we'll be heading west next month with our pals, Sound of Ceres. It's gonna be a pretty crazy tour! Can't wait!!! More dates TBA.
Maybe another announcement soon? Hmm....
2/23 - Phoenix, AZ @ Rebel Lounge
2/24 - Los Angeles, CA @ Bootleg
2/25 - Oakland, CA @ The Night Light
2/26 - Portland, OR @ The Doug Fir
2/27 - Vancouver, BC @ Biltmore Cabaret
3/01 - Seattle, WA @ Vera Project
3/02 - Spokane, WA @ The Bartlett
3/03 - Boise, ID @ Flying M Room
3/04 - Salt Lake City, UT @ The Urban Lounge
3/05 - Denver, CO @ Hi Dive


SPAIN TOUR!
July 28, 2016

We're heading to Spain in October!!! Our brains are going to explode all over the country!! Come out and catch our brain pieces!!
10/12 - Madrid, ES @ Moby Dick Club
10/13 - Murcia, ES @ Sala REM
10/15 - Sevilla, ES @ Monkey Week Club
10/20 - Santiago de Compostela, ES @ TBC
10/21 - Oviedo, ES @ La Salvaje
10/22 - Barcelona, ES @ Sala Be Good
10/23 - Valencia, ES @ Loco Club


SOUTHWEST MINI-TOUR!
July 27, 2016

Let's get together! And music! And friends!!
08/11 - El Paso, TX @ Bowie Feathers
08/12 - T or C, NM @ Gallery Orbit


SXSW!
March 7, 2016

SXSW is just around the corner & we have a bunch of shows coming up! Hope to see you out there!!
03/11 - Austin, TX @ Hotel Vegas - 9:45pm
03/11 - Austin, TX @ Cheer Up Charlie's - 12am
03/14 - Austin, TX @ Empire Control Room - 9pm
03/15 - Austin, TX @ Cheer Up Charlie's - 1am
03/17 - Austin, TX @ Cenote - 5pm
03/19 - Austin, TX @ Spider House - 6pm


MIXING SOME TUNES!
January 28, 2016

Just got back from mixing a round of tunes at Tarbox Road Studios with master sound manipulator/nicest guy in the world, Dave Fridmann. One more round to go! We're beyond excited to share the results!!


TEXAS SHOWS!
October 13th, 2015

Super happy to announce a few Texas shows in December with our pals, Crooks On Tape. These will be our last shows of the year -- let's get nuts together!!
12/03 - Houston, TX at Walter's - TICKETS
12/04 - San Antonio, TX at Paper Tiger - TICKETS
12/05 - Austin, TX at Mohawk - TICKETS


NELDA!
August 26th, 2015

It's Nelda!
Where is the rest of her body??? Is it under water? Is it in your bookshelf?
IN ANOTHER DIMENSION???
Nelda comes with a USB stick featuring new tunes, pictures & goodies.
Nelda was lovingly sculpted in clay, molded in silicone, cast in resin, packaged in cardboard and sent by us, the band.
Nelda is 2.5" tall & 8" long.
Limited to a super small run. Nelda comes in turquoise, magenta and surprise colors. Colors/finishes/opacities vary. We're making them by hand, so ya know!
Order cutoff September 2nd, ships by September 4th.
Nelda is on vacation. No more sales right now.

EUROPE TOUR 2015!
August 6th, 2015

Europe!! We're delighted to announce that we'll be heading your way in September. Let's hang!!
09/11 -- Santiago de Compostela, ES at WOSINC
09/13 -- Penafiel, PT at IGNITION
09/17 -- Galway, IE at Roisin Dubh
09/18 -- Clonakilty, IE at Clonakilty Guitar Fest
09/19 -- Angers, FR at Levitation France
09/22 -- Paris, FR at Petit Bain
09/23 -- La Roche-Sur-Yon, FR at Fuzz'Yon
09/25 -- Liverpool, UK at Liverpool Psych Fest
09/26 -- Folkstone, UK at YARP Fest
09/27 -- Northampton, UK at The Labour Club
09/29 -- London, UK at Shacklewell Arms
09/30 -- Cardiff, UK at Exit 7
+ more coming soon!


KUMIKO OST VINYL!
July 13, 2015

Our soundtrack for Kumiko, The Treasure Hunter is finally available on vinyl!! Extremely limited edition, letter pressed jacket, 180 gram white vinyl, comes with a download for the whole album -- $25!!
It's the first release on our own record label (Robot High School) & we couldn't be more excited! Starts shipping today!
Place your orders here!


FT. WORTH SHOW THIS SATURDAY!
June 18, 2015

HEAR SIX KUMIKO SONGS RIGHT NOW!!
February 27th, 2015
DIGITAL PRE-ORDER HERE!!

KUMIKO SOUNDTRACK PRE-SALE!!
February 20th, 2015
We are excited to announce that our score for Kumiko, The Treasure Hunter is officially available for pre-sale on iTunes (for $7.99!)! It's minimal, it's cold & we couldn't be more proud of it. We won the Special Jury Award at Sundance 2014 for this score (what??!).
It's perfect for listening to while driving through the desert, ice fishing on a frozen lake or taking your solo balloon trip around the world.
It will be available digitally on March 10th & on 180 gram white vinyl in a few months.
DIGITAL PRE-ORDER HERE!!

MISTER!!
November 26th, 2014
His name is Mister. Mister What??? We don't know. He won't tell us, so we just call him Mister.
Mister comes with a USB stick full of surprises. WHAT COULD THEY BE???
Mister was designed by us, screenprinted by Toto, and sewn by Yvonne.
Mister is 12" tall & 8" wide.
Limited to a super small run. We're making them by hand, so ya know!
Order cutoff December 5th, ships by December 10th.
$28 (includes shipping!)
PRE-ORDER HERE!!

JAPAN!!
October 15th, 2014
JAPAN!!!!!!! Konichiwa, Kyoto!! Watashitachi wa hijo ni kofun shite iru!
Tour Dates:
10/16 @ KYOTO GROWLY
10/17 @ OSAKA SHINSAIBASHI FAN-J
10/18 @ TOKYO SHIBUYA O-crest
10/19 ZANKYO MATSURI @ TOKYO Zepp Diver City
10/20 @ TOKYO SHIBUYA O-nest
Love,
The Octopus Project

PBS DOCUMENTARY ABOUT US!
August 1st, 2014
The kind folks at PBS have been following us around and filming our various goings-on for the past few months and have edited all the footage into an episode of their Arts In Context series. We're incredibly honored!
The episode aired last night, but you can check it out online HERE!
Love,
The Octopus Project

JUNE TEXAS SHOWS!
June 5th, 2014
Texas!!!
We're playing a couple of shows in our lovely home state this month. CHECK THEM OUT:
06/14 - Austin, TX @ Scoot Inn
06/19 - Dallas, TX @ The Prophet Bar
Love,
The Octopus Project

EUROPEAN DATES!
April 9th, 2014
Europe!!!
We're heading your way in May/June & could not be more excited. Italy! Wales! Ireland! England! Scotland! France! Check out the dates (we'll be adding more soon!):
05/06 - Bianconiglio // TREVISO, ITALY
05/07 - Zuni // FERRARA, ITALY
05/08 - Clandestino // FAENZA, ITALY
05/09 - Blah Blah // TURIN, ITALY
05/10 - Macello Festival // PADOVA, ITALY
05/13 - The Moon Club // CARDIFF, WALES
05/14 - The Workman's Club // DUBLIN, IRELAND
05/15 - Cobblestone Joes // LIMERICK, IRELAND
05/18 - Crane Lane Theatre // CORK, IRELAND
05/22 - The New Adelphi // HULL, ENGLAND
05/23 - Tunnels // ABERDEEN, SCOTLAND
05/25 - Venue TBC // PORTSMOUTH, ENGLAND
05/26 - The Lexington // LONDON, ENGLAND
05/28 - Espace B // PARIS, FRANCE
05/29 - Confort Moderne // POITIERS, FRANCE
05/30 - Les Nuits Sonores // LYON, FRANCE
06/02 - I.Boat // BORDEAUX, FRANCE
06/03 - Venue TBC // MAYENNE, FRANCE
06/04 - La Machine a Coudre // MARSEILLE, FRANCE
06/06 - Le Chabada // ANGERS, FRANCE
06/07 - West Side Festival, Dame Des Monts // NANTES, FRANCE
06/08 - La Ducasse // DUNKERQUE, FRANCE
Love,
The Octopus Project

WE WON AT SUNDANCE!
January 26th, 2014
Honored & amazed - our soundtrack for Kumiko, The Treasure Hunter won the Special Jury Award for Musical Score at the Sundance Film Festival! Whaat!?
Love,
The Octopus Project

"MMKIT" Animation Collaboration Video!
January 24th, 2014
14 teams of animators + one of our jams + 48 hours = adventure for your eyeballs.
Check out the Vimeo page for more info on the project!
Thanks, Austin Motion Artists Group for organizing the whole shebang, and thanks to all of the animators for their fantastic work!!
Love,
The Octopus Project

FALL TEXAS SHOWS!!
November 17th, 2013
Hello folks!
We're super happy to announce that our last two shows of 2013 will be in Houston & Austin!! Our pals, Tele Novella, will be accompanying us on both shows. Borrisokane will be opening in Austin & Chin Xaou Ti Won in Houston. Super crazy awesome times!!! See you there!!
12/05 - Houston, TX @ Fitzgerald's -- TICKETS
12/06 - Austin, TX @ Mohawk -- TICKETS
Love,
The Octopus Project

'FEVER FORMS' TOUR STARTS TOMORROW!!
August 5th, 2013

(Photo by Bill Ellison)
Hello folks!
We're heading out on tour in support of 'Fever Forms' tomorrow and we couldn't be more excited!! See you dudes in your town!!
Tour dates to the left!
Love,
The Octopus Project

STREAM 'FEVER FORMS' RIGHT NOW!!
July 2nd, 2013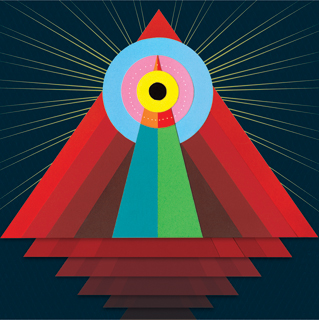 Surprise!!!!
You can stream 'FEVER FORMS' in its entirety right now on Pandora!
Love,
The Octopus Project

'FEVER FORMS' ALBUM RELEASE SHOW THIS WEEK!!
June 30th, 2013
So excited about this show!!! Wild Moccasins and Zorch will be playing with us, and there will be some fun surprises!!! See you dudes at the Mohawk on Saturday!!!
Love,
The Octopus Project

"SHARPTEETH" Single/Video Out Today!
June 25th, 2013
Hello!
We're super psyched to share "Sharpteeth," the second single from Fever Forms. The single features two exclusive B-sides and is available digitally from iTunes and and eMusic, or get the limited edition fluorescent pink vinyl 7" from Peek-A-Boo Records.
The video finds a group of furred and feathered usurpers performing the tune in a world somewhere between Lawrence Welk and Enter the Void. Psychic misadventures ensue. Directed by the band, the video was shot at the Scottish Rite theater in Austin, TX and in its surrounding mystery jungles.
Side A:
Sharpteeth

Side B:
Pyramid Kosmos (Cosmic Redaction Version)
Microchasm




Love,
The Octopus Project

'FEVER FORMS' Pre-order
June 14th, 2013
Hello!
Our new album, 'Fever Forms,' is coming out on July 9th & we're super excited to announce pre-order details!
In addition to the standard digital, CD & LP options, we're offering a "SUPER DELUXE" bundle featuring:
• Choice of CD or LP (on translucent gold vinyl!)
• Album download + exclusive bonus tracks
• Limited edition 3D Viewmaster + 3D reel
• Limited edition t-shirt designed by Peelander Yellow
• Both "Sharpteeth" and "Whitby" singles
• Exclusive buttons
You know you would look awesome wearing that shirt while looking through the Viewmaster & jamming our new tunes!!
Go for it!!! --
http://peekaboorecords.com/feverforms/
Love,
The Octopus Project

3D VIEWMASTER
June 10th, 2013
Love,
The Octopus Project
FEVER FORMS Stereoscopic Trailer #2
June 8th, 2013
Here's another 3D stereoscopic trailer! It features a snippet from the song, "The Man with the Golden Hand." FEVER FORMS is out July 9th!!
Love,
The Octopus Project



FEVER FORMS Stereoscopic Trailer
May 29th, 2013

This is a 3D video! To view it you'll need to learn to cross your eyes and focus on the "third image" that forms in the middle. This technique is also known as free-viewing, you can read much more about it on the web. Here's a pretty concise explanation to start with: chasm.com/crosseye.htm

It takes some dedicated practice but trust us, it's worth it. Oh, also we have a new album coming in July!

Love,
The Octopus Project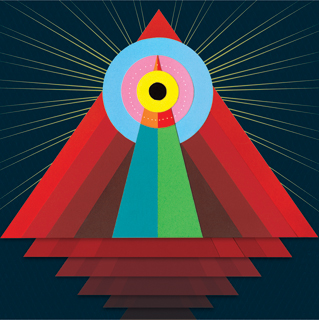 FEVER FORMS
April 4, 2013

Hello doods!

We're super excited to announce details about our new record!!! It's called 'Fever Forms' and will be out on July 9th on Peek-A-Boo Records. We'll be announcing pre-order details (with some crazy surprises!) very soon, but for now, here's the cover and tracklisting....

1. The Falls
2. Pyramid Kosmos
3. Whitby
4. Death Graduates
5. The Mythical E.L.C.
6. Unspool
7. Mmkit
8. The Man with the Golden Hand
9. Perhap
10. Choi Sighs
11. Deep Spice
12. Sharpteeth


Love,
The Octopus Project



WHITBY
November 7, 2012

Hello!

We have a new single out today! Hooray!!

The song is called "Whitby," and is being released in a couple of different ways.... The first contains the song itself, a remix, two non-album tracks, a karaoke version(!), and a video download. You can buy it NOW from the Peek-A-Boo website, or as a download code paired with a silk-screened poster from us at shows (dates to the left).

The song & the remix are available from the usual online spots such as iTunes and eMusic. Yes!

Check out the jam below!

Love,
The Octopus Project



SISTERS IMPOSSIBLE
July 29, 2012

Hey folks!

Over the past couple of months, we've been super busy working on a new record. We'll be releasing it early next year, but in the meantime, we'll be touring the US in the fall. More details as they come in, but we can't wait to share the new tunes with you guys!

Also, we have a Tumblr page now, and it's much more frequently updated. Ch-ch-ch-check it outtt::

Hamburgers.

Love,
The Octopus Project



PRIVATE ICE
January 17, 2012

Dear everyone!

A new year is upon us and it's time for some new stuff!! We're playing two shows in Texas in February and are excited to try out some new tunes as well as an entirely new video setup (seen above). We figured out how to map video to our amps and are pretty jazzed with the results. See you at the shows!

02/10 - Austin, TX @ The Mohawk
02/11 - Dallas, TX @ The Granada Theater

Love,
The Octopus Project